Crystal Pacific Windows & Doors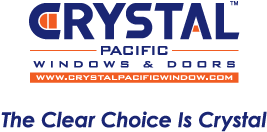 Crystal, California manufactures quality, energy-efficient windows and doors for replacement and new construction applications. We offer a wide variety of types, styles, and options to suit any architectural design in the residential and commercial community throughout Southern California. Our products carry NAMI and NFRC certification, deliver low U-values, outstanding solar heat gain coefficients (SGHC), and include a limited-lifetime warranty.
Our manufacturing plant is a 116,000 square foot building on a nine-acre site conveniently located near the junction of the I-215 and routes 91 and 60 in the city of Riverside. We employ some of the window industry's most highly-skilled, experienced management and manufacturing personnel. The facility features state-of-the-art automated window, door, and insulated glass production.
In addition to providing quality manufacturing, we place an equally important emphasis upon superior customer service. We work hard to ensure that all customers are happy with our products.